Household Hazardous Waste and Electronics Recycling
Northampton County 2019 collection events are confirmed and listed below.
Collection events are rain or shine.
Household Hazardous Waste Collection Event: 8:30am -2pm, Free event for Northampton County residents
May 18th Northampton Community College, 3835 Green Pond Rd., Bethlehem 18020
NEW: NO tires will be collected, residents can contact Earth First Recycling to drop off at Glendon location 610-438-8330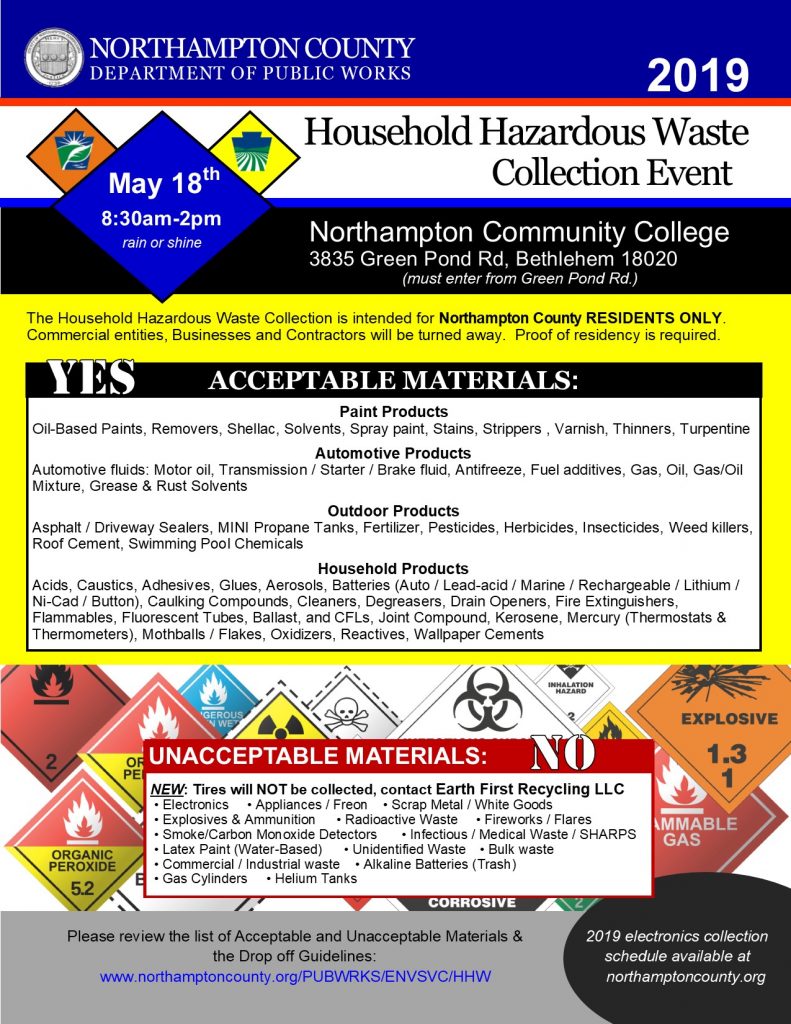 E-waste Collection Events: 9am-12pm,  FEES APPLY FOR RECCYCLING MOST ELECTRONICS
April 13th, Waste Management Grand Central Landfill Office, 910 W Pennsylvania Ave., Pen Argyl 18088
April 27th, City of Easton Recycling Center, 500 Bushkill Dr., Easton 18042
May 4th, City of Bethlehem Municipal Ice Rink, 345 Illick's Mill Rd., Bethlehem 18017
September 14th, City of Easton Recycling Center, 500 Bushkill Dr., Easton 18042
September 21st, Forks Twp. Public Works Facility, 100 Newlins Rd. East, Easton 18040
October 5th, Northampton Borough Community Center, 1601 Laubach Ave., Northampton 18067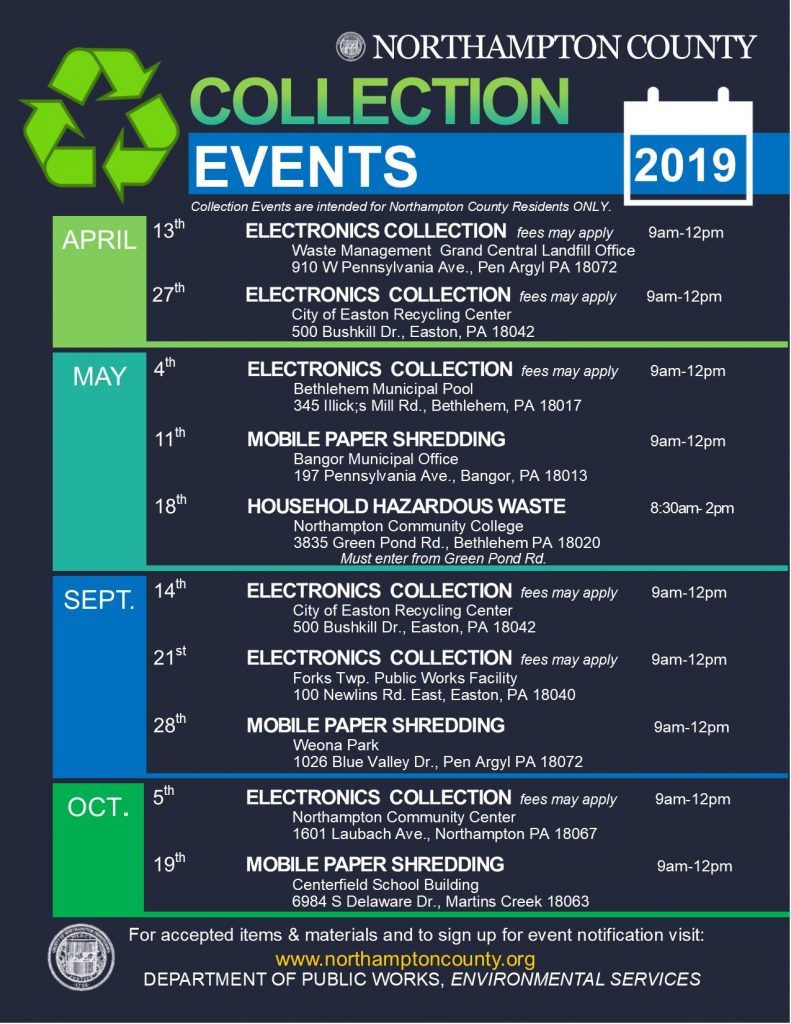 Paper Shredding: 9am-12pm, Free events for Northampton County residents
May 11th, Bangor Municipal Office, 197 Pennsylvania Ave., Bangor 18013
September 28th, Weona Park, 1026 Blue Valley Dr., Pen Argyl 18088
October 19th, Centerfield School Building, 6984 S Delaware Dr., Martins Creek 18063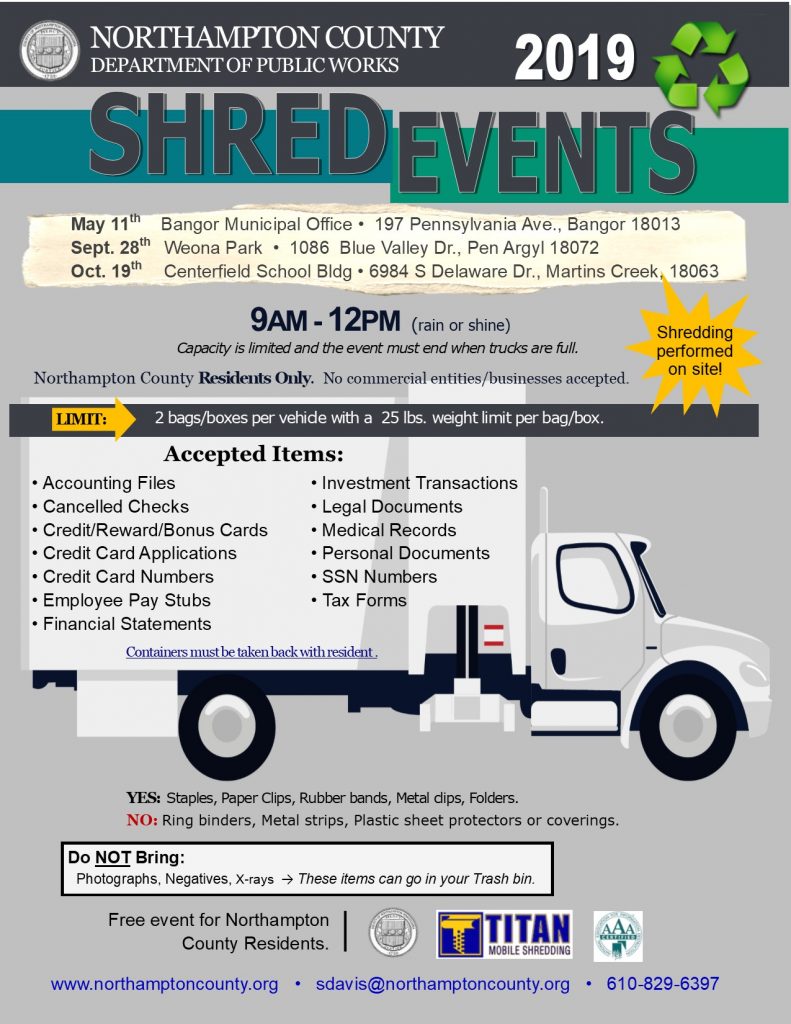 Latex Paint:  there will be no mobile Latex Paint collection events.
Drop-off appointments at the ReStore location can be scheduled by calling ReStore at 610-776-7499.   Confirmed appointments will be on the first Tuesday of each month.
Latex paint is not hazardous and will not accepted at HHW collection events.  Unusable paint can be dried out and disposed of as trash.
Additional recycling and disposal drop-off locations can found at: https://www.northamptoncounty.org/PUBWRKS/ENVSVC/Pages/Recycling–Disposal-Locations.aspx