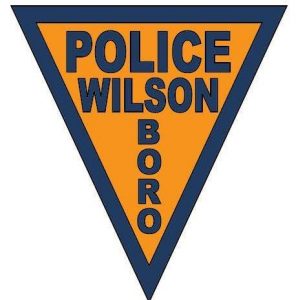 2035 Butler St
Easton, PA 18042
Phone: 610-258-8746
Fax: 610.258.4233
Office Hours Monday - Friday 8:30 am to 4:30 pm
Police Chief
Christian Meehan
Police Secretary
Missy Corrado
How to Contact Us:
All calls for service are dispatched through the Northampton County 911 Center.
Emergency: Dial 911
911 is the number you should dial in an emergency or when there is an immediate threat to life or property.
Non-Emergency: For all non-emergency calls, please call the Northampton County Communications Center 24 hours, 7 days per week, at 610-759-2200. This number should be used when you require the assistance of the police but it is not an emergency.
Texting 911: Northampton County can receive and reply to text messages to 911. Please remember to "Call when you can, text when you can't". Texting 911 may be used if you are unable to make a voice call.
If you have questions about a report or need to contact an officer about a previously filed report, please call 610.258.8746.
Copies of reports can be obtained at the Wilson Borough Police Department Monday-Friday 8:30am-4:30pm. There is a $5.00 charge for reports. Only cash, checks, and money orders are accepted at this time.
Please follow us on Nixle. Nixle is a free service that keeps you up-to-date with relevant information from your local public safety departments & schools: http://www.nixle.com
Please follow us on Facebook: https://www.facebook.com/pg/Wilson-Borough-Police-Department-254961874524739/about/?ref=page_internal